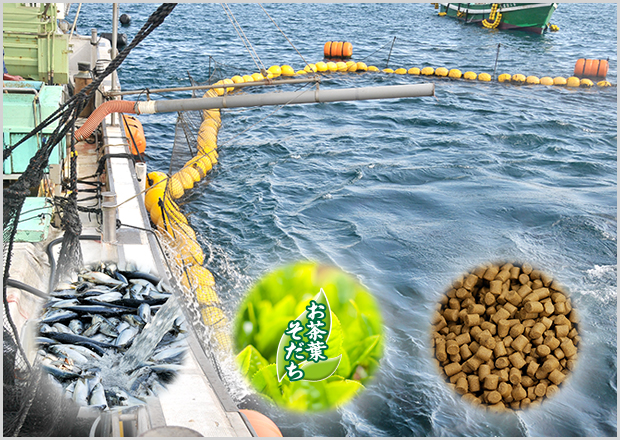 Good quality feed makes fish healthy!
We use fish-quality-improving feed which have specially blended ingredients such as Kombu, tea powder which co-developed with large feed producer, and living feed which froze fresh sardine and mackerel as it is.
We are selling the living feed and feedstuff from each place in Japan to Fishery Cooperative and farmers in Kyushu and Shikoku with focus on Uwa Sea.
Living Prey
We have refrigerated warehouses which are thermal-managed at -20 degree in each place. We freeze fresh feed such as sardine rapidly to keep them fresh and sell them to Fishery Cooperative and farmers.
The production of rapid freezing treatment is 100 tons in a day and conserved quantity is 10000 tons.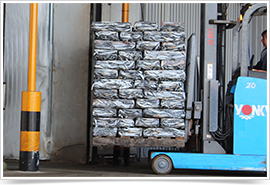 Blended feed
The EP and DP feed which include tea powder make fish healthier.
Tea catechin suppresses the appearance of harmful active oxygen by its strong antioxidative effect.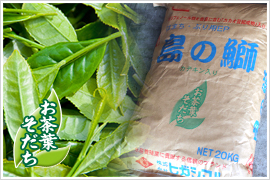 Moist Pellet
The moist pellet which is blended living feed and blended feed is our original product.
We are able to change blend ratio or to add nutrient depending on your order.